Squashed: Mitt Romney thinks you need to take... →
squashed: Generally, there's nothing wrong with asking people to take responsibility for their actions to avoid social ills. Stop littering. Spay or neuter your pets. Vaccinate your children. Get up early enough to eat breakfast so you're not so grouchy at work. If your diet is making you sick, change it….
The Slow Web
jackcheng: One of the better spots to enjoy a bowl of ramen noodles here in New York is Minca, in the East Village. Minca is the kind of place just out of the way enough that as you're about to get there, you start wondering if you've already passed it. A bowl of noodles at Minca isn't quite as neatly put together as those of other ramen establishments in the city, but it is without a doubt...
Thursday Pooties, Woozles, and Pootie Picture... →
Our cat makes it onto Daily Kos. He's the one with the headphones on.
Path: Introducing The Personal Network →
It was inevitable I suppose. We went from blogging to Twitter. Now Facebook to Path. What other companies need to be started to place further constraints on us? pathinc: Today we are proud to launch The Personal Network. Practically all of us carry a camera phone, and our photos tell the stories of our lives. Starting today, we hope that Path is the place you will always feel comfortable being...
Coderspiel: Exchange "remote wipe" is a terrible,... →
coderspiel: Let's say you know someone who works in a fairly small company. He handles a good amount of off-hours office email but was never offered a Blackberry as these were doled out not according to need but status, for which they quickly became an important symbol. And anyway, this employee didn't want a… Since my IT department is my IT department, I'm somewhat less concerned...
Inception
halphillips: Inception is one of those movies people theorize about, so here's my take.  I have not read about it or looked it up except to check the characters' names, so this is based solely on what I got from watching it.  Needless to say, tremendous spoilers follow for those who have not seen it. Read More
Duncan's Journal: Android VM Performance is not a... →
Listen kids, this has all happened before and it will happen again.  Indeed, desktop VMs got faster and faster, but unless you're quite the outlier, your probably aren't running that many Java desktop apps. But Android's eventual fate will have little to do with how fast the VM is or how long method dispatches take on the iPhone. Instead, it'll have to do with harder things like...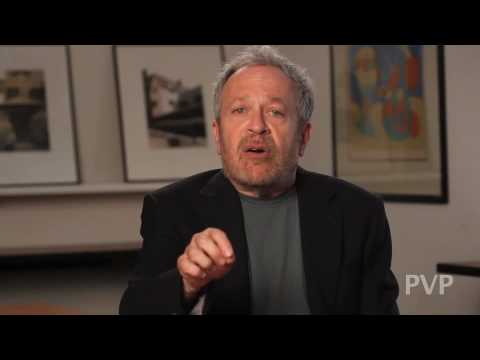 "TextMate: the text editor that proves that the patent-pending Duke Nukem..."
– gecko (via hack-the-planet)
"The larger the group, the more toxic, the more of your beauty as an individual..."
– George Carlin (via marco)
Posting from Tweetie.
Setting up a Clojure dev environment with Emacs... →
incanter →
Clojure-based, R-like statistical computing and graphics environment for the JVM
ACCU :: WRESTLE: Aggressive and Unprincipled... →
My $3.3M mistake | Derek Sivers →
One Div Zero: A Brief, Incomplete, and Mostly... →
Manning: Hello World! →
NimbleKit - Smart kit for fast iPhone apps... →
tetris →
System-wide script/console logging →
DocuHealth →
A page without any links is not inspiring.
Dear Dustin Curtis | Dustin Curtis →
Laff it up, hooman. U gotta sleep sumtime. by... →
Our cat is a lolcat.
SourceForge.net: Harbour →
"The Harbour Project is a Free Open Source Software effort to build a multiplatform Clipper language compiler."
Tutorial: Networking and Bonjour on iPhone →
Visualware - Broadband Performance, Bandwidth... →
apophenia: is Facebook for old people? →
Thunder Thimble →
LASIK@Home →
Matasano Chargen " Blog Archive " The Security... →
5 Things You Don't Know About User IDs That Will... →
we're not poor anymore; get rid of it | Wear Clean... →
The Anonymous Liberal: The Need for a Public... →
SproutBox →
Dilbert might like the crazy way we do calendars... →
Top 10 Paul Saffo Insights - World Innovation... →
Our future as a financial colony →
A Closer Look At the Blueprint CSS Framework -... →
webdriver - Google Code →
"WebDriver has a simple API designed to be easy to work with and can drive both real browsers, for testing javascript heavy applications, and a pure 'in memory' solution for faster testing of simpler…
Search term: "Jughead →
Twollars - Home →
X12::Parser - Perl module for parsing X12... →
Date::Performance →
Pat Patterson : Superpatterns: Latest OpenSSO... →
CrossTwine Linker - Demo →
Using DTrace with MySQL - MySQL Forge Wiki →
Dataflow: Erlang-Style Thread Safety in Ruby « I... →